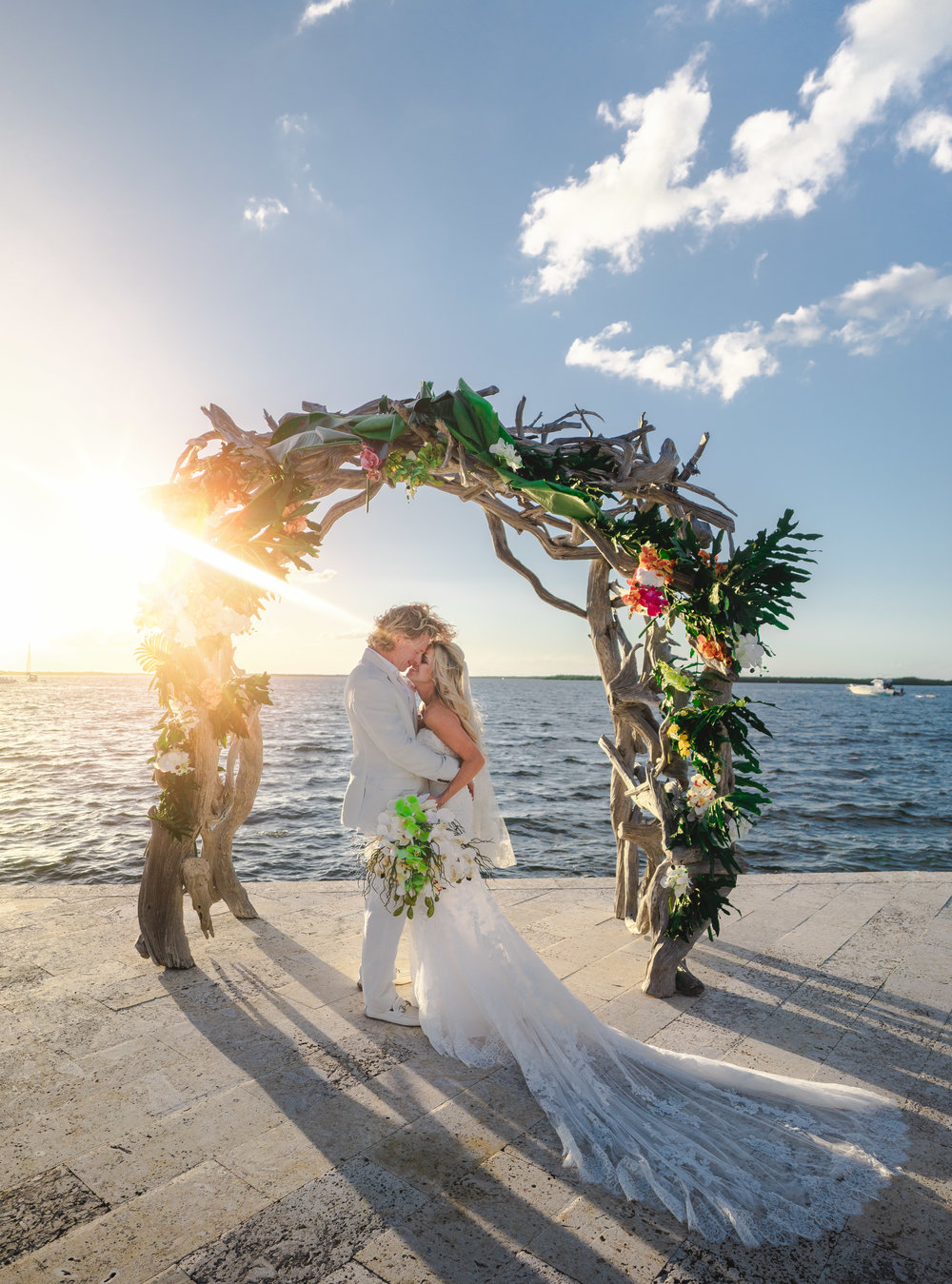 01 Jul

Bliss & Nick, 4/20/19

Bliss and Nick had their wedding take place at Largo Resort in the Florida Keys.

Bliss decided to take the DIY route with a lot of her decor and floral. All her bouquets were made by hand, as well as all the table centerpieces for the Rehearsal and Reception dinner. They even added floral to the arch, which turned out absolutely gorgeous! Her vision matched the tropical setting.

The vibes from this couple were radiating to every person at the wedding! Everyone was smiling, laughing, and having the time of their life!

Bliss and Nick, we wish you a life full of love and adventures. Congratulations to you both!!
Planning: Keys Planning and Events
Catering: Caribbean Catering
Photographer: Jack Bates
Music: DJ Gunz